Some people would say that diamond jewelry should be for evening wear and special occasions but why would you want to limit your enjoyment of something so beautiful? Ok, so we're not advocating waltzing into the office dripping with diamonds but if you are lucky enough to have a nice collection that can include things like diamond rings, diamond bracelets, diamond necklaces, diamond stud earrings, and more, then why wouldn't you want to showcase all of these different types of diamond jewelry as often as you can?
Something like a diamond tennis bracelet or diamond pendant necklace might not be a suitable choice for the gym or a trip to the swimming pool, there's no real reason why you should not be encouraged to wear special pieces of jewelry as part of your everyday style.
If you want to get more out of the precious stones in your jewelry box and want to enjoy diamond pieces outside of the more traditional special events, then here are a bunch of tips that will show you how to style your diamond jewelry collection for everyday wear. When you have beautiful diamonds at your disposal, it is a crime to waste them!
Less Is More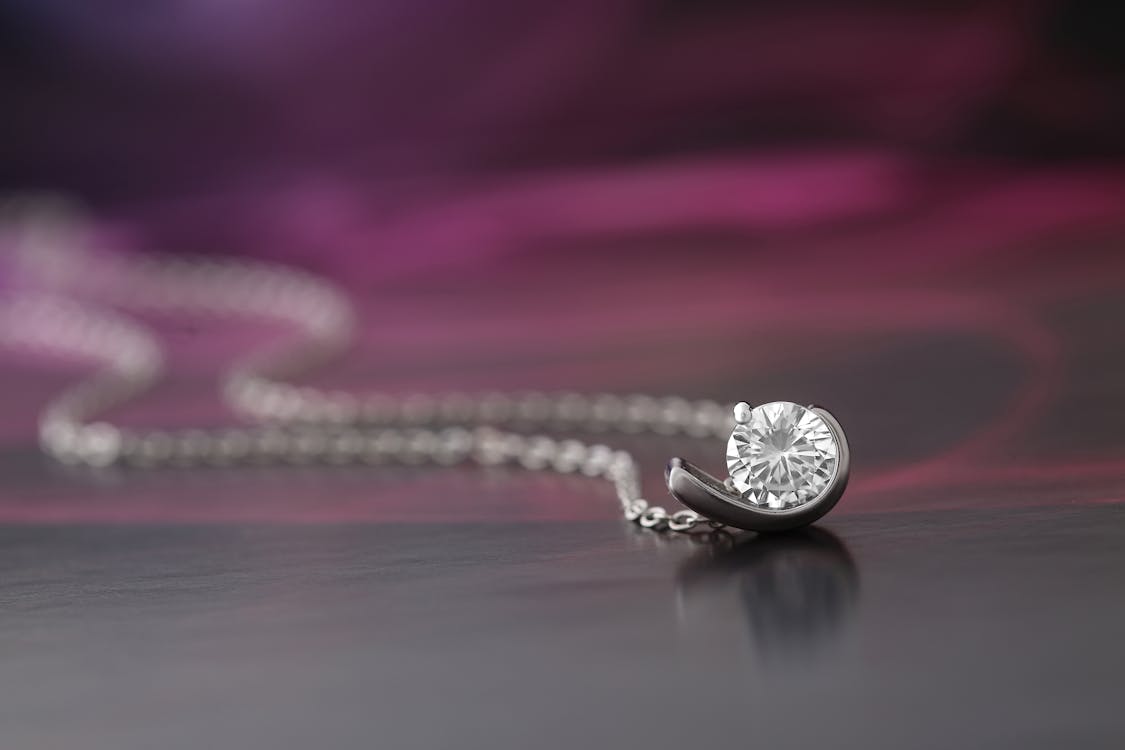 The key to wearing items in the diamond jewelry outside of formal occasions is to remember that a 'less is more' approach is definitely the way to go.
Don't go overboard just for a day out with friends or a trip to the office for a business meeting. Rather than wearing the diamond earrings, necklace and diamond ring all together, separate them. Instead, wear them as a single classic piece as the adornment to an outfit.
A diamond collar necklace will look out of place with a T-shirt and jeans but a diamond tennis necklace peeking through the open neckline of your office shirt adds a bit of extra sparkle to your day. In contrast, a pair of diamond stud earrings is discrete enough to be worn with anything.
Think of white diamonds, black diamonds, or colored diamonds just as you would think of makeup. You don't want to have too much on at any one time because the look can go from chic and sophisticated to exaggerated and cartoonish in no time at all!
Blend Vintage And Modern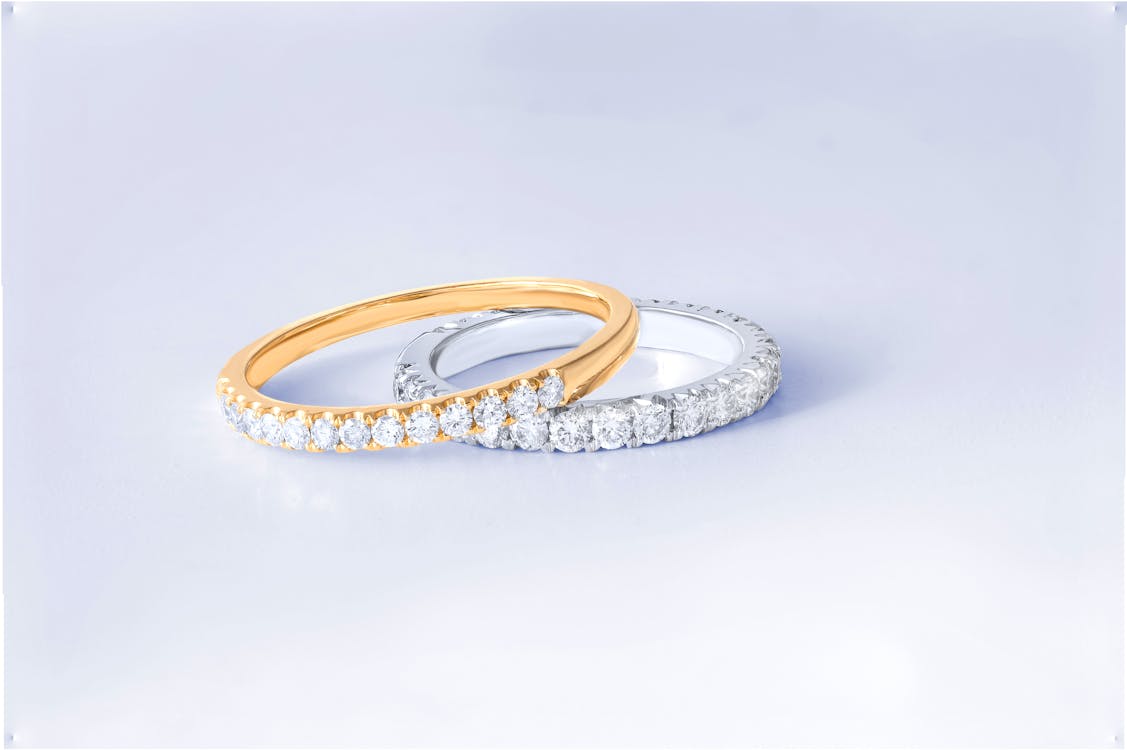 A trendy way to enhance your personal style with the help of brilliant diamonds is to wear a mix of old and new.
If you have a pair of vintage diamond drop earrings, then these can be worn with one of the many modern bracelet styles to create a really contemporary and stylish ensemble. Treat it almost like the old-fashioned wedding rules, something old and something new come together to make a great match!
Again, try not to wear too many pieces all at once, because a perfect piece worn on its own might not always be the best when it is paired with others.
Experiment With Mixed Metals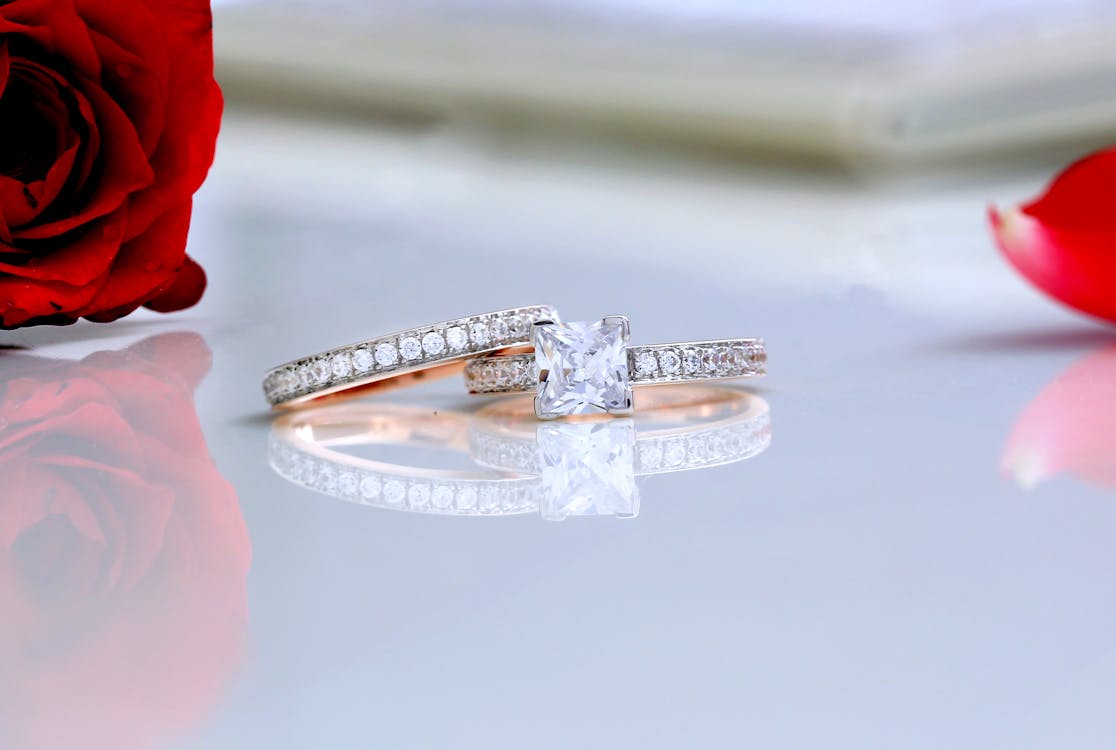 A simple and effective way to give your diamond jewelry a more modern, everyday look and feel is to wear pieces that feature different precious metals together. There are plenty of metal options to consider when it comes to diamond jewelry, from white gold to yellow gold to rose gold to sterling silver to platinum and more.
Take a couple of your preferred metal types and wear them in the same look for a more casual approach to putting together a diamond jewelry look. White metals in particular feel a little bit more casual compared to the more traditional, classical vibe that yellow gold diamond pieces tend to have.
Wear Good Pieces Every Day!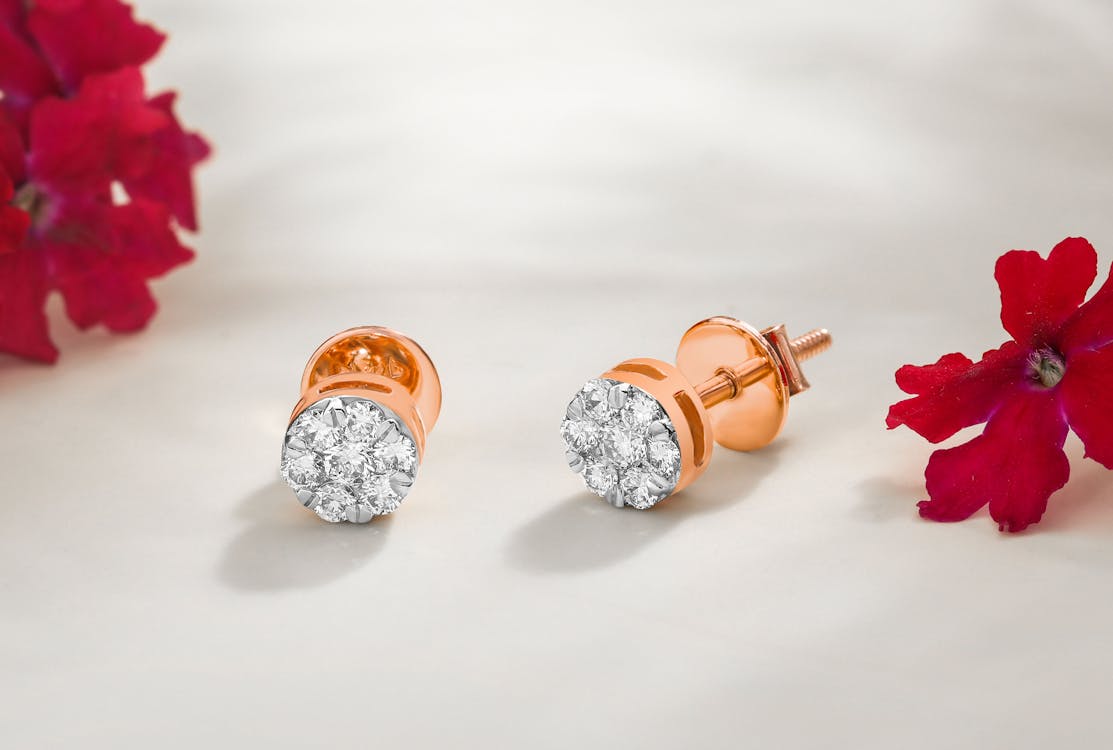 As we alluded to in the intro, if you are lucky enough to boast a great collection of diamond jewelry, then you should not be afraid to wear the best of it on a daily basis!
There is no point in owning beautiful, versatile pieces of diamond jewelry if all they are ever going to see is the inside of your jewelry box. Don't fall into the trap of thinking that the best bling can only be worn for the most special occasions.
When you stick to the cardinal rule of not overdoing it and wearing too much at once, even larger diamonds and more extravagant designs won't look out of place when paired with everyday casual outfits.
Half of the battle with perfecting a diamond jewelry look is to let go of any apprehension around diamonds. Get your mind and body to be comfortable and confident with wearing expensive jewelry in a 'normal' setting. Once you break that mental barrier, you will feel much freer and more open to wearing your special pieces outside of special events.
Have Fun!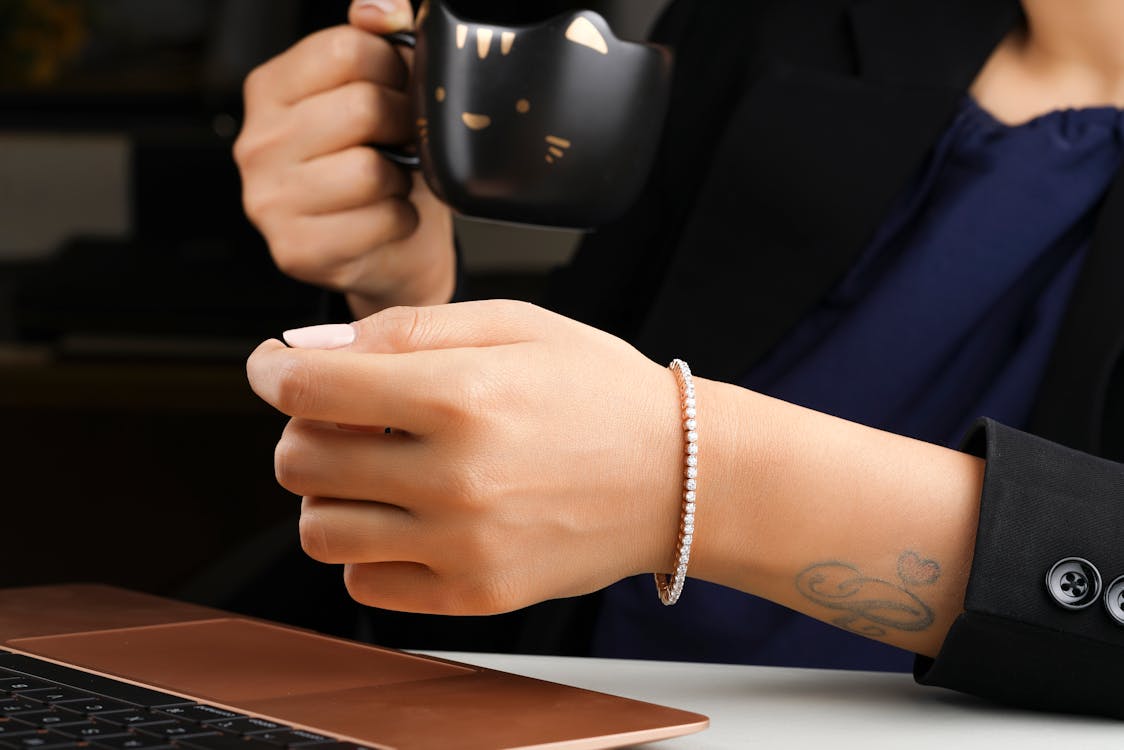 Your approach to diamond wearing is equally about mindset as well as your sense of style. Ultimately, the trick is to get to a place in your fashion and accessories journey where you just want to have fun, rather than trying to conform to any particular trends or stereotypes that are in place. There is no rule against wearing a pair of casual overalls with a stunning diamond ring or pair of beautiful diamond earrings to give the look a boost of bling, and don't let anybody tell you any different!
As with any kind of fashion and accessory piece, the key to making it work is not having any reservations when you are wearing it. If you feel self-conscious when wearing your diamonds at work or out with friends and family at a casual event, then that will be seen and felt in your wider attitude.
Try to have as much fun as possible with wearing your bling whenever you want to, and the more you do so, the more it will start to become a natural part of your daily wear.
If you are looking for a few new pieces of diamond jewelry to add to your collection for everyday wear, browse the collection at Diamond and Design. We have fabulous pieces for every occasion and style and if you can't find the exact piece you're looking for, ask about our custom design service.