Full-Service Jeweler
 Custom Jewelry Design

 Watch Repairs

 Jewelry Repairs

Appraisals

Engraving Services
CONTACT US
CONTACT US
Your Jeweler For Life
As a full-service jeweler, we have complete control over the quality of our jewelry, as everything is done in house and never out-sourced. We design, manufacture and create all custom work locally; our jewelry is all hand-selected and exquisitely tailored. We are prepared, knowledgeable and always available to handle any jewelry request, from minor repairs such as fixing a broken gold chain, to more detailed services like rebuilding an antique ring, which can add new life and beauty to an older yet sentimental piece of jewelry.
Our professional staff offers several maintenance options on any type of watch, from battery replacement to adjusting watch bands/bracelets, to full service cleanings/updates on high end automatic watches.
We also supply and set any type, size, shape and quality of diamond or gemstone. Additionally, we buy used gold (even broken pieces), along with pre-owned diamonds and platinum, and we pay above-market rates, keeping our focus on customer satisfaction and creating the ultimate jewelry store experience.
Payments received from our buy-back program can be applied towards trade or purchase, as well as jewelry repair.
We do full engraving services for any type of metal even on items not purchased at our store.
As an added bonus, we offer competitive financing options which allow customer flexibility in terms of payments, often with 6-12 month terms, interest free. We have layaway programs and other promotional financing specials. We encourage our customers to walk in with their merchandise or questions at any time to receive further information and assistance.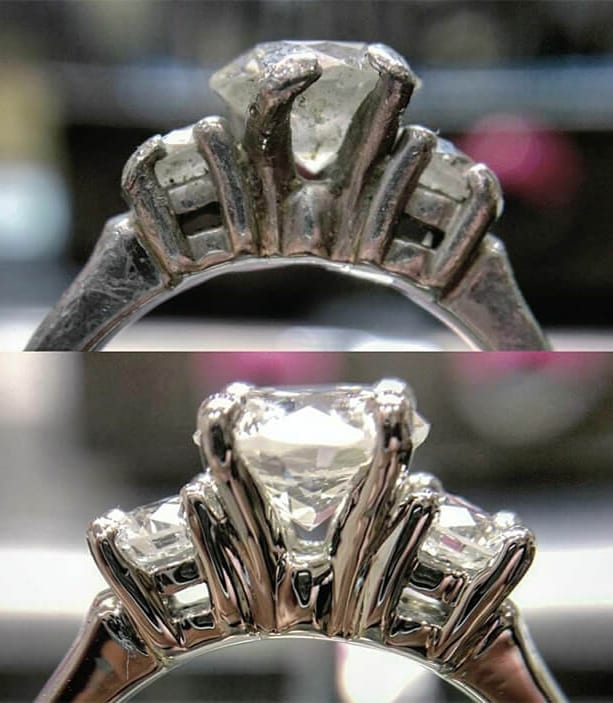 Book an appointment for a personalized visit: