If you are currently in a relationship, it's that time of year when you start to think about Valentine's Day. If you aren't you should be!
Even if your significant other is the kind of woman who says she doesn't care about the materialism of Valentine's Day, it is better to be prepared anyway, because not presenting an extra special gift on February 14th isn't worth thinking about!
One of the first things that come to mind as gift ideas for Valentine's Day is a beautiful piece of jewelry. While there are plenty of stunning options all ready to be bought and bagged up in jewelers everywhere, something that we think makes an even more perfect gift is custom jewelry.
Creating a custom piece for the person that you love sends a much more personal and intimate message. The personal touch makes the keepsake a much more special item. What better way is there to say I love you than with a Valentine's Day jewelry gift that has been painstakingly considered for personal preference and style?
Here are just a few reasons why a foray into the world of jewelry design for a custom necklace or custom ring makes a great gift for the person you love on the most romantic day of the year. Follow the style tips in this custom gift guide and we are sure that your chosen jewelry piece will have the desired effect on the love of your life.
You Can't Beat The Personal Touch
When it is true love, your partner will love anything that you present them with, but there is a huge difference between gifting something pretty and gifting something that is made specifically for your loved one.
When you take the time to customize a piece of jewelry that means something extra to your partner, it always makes for a much better and more appreciated gift. There is nothing better than a one-of-a-kind, unique piece of jewelry that is completely irreplaceable, as it shows just how much you care.
The range of jewelry personalized gifts is huge, with some of the most popular choices being things like initial necklaces, locket pendant necklaces with photos inside them, and anything that features a monogram.
You Can Highlight Your Partner's Style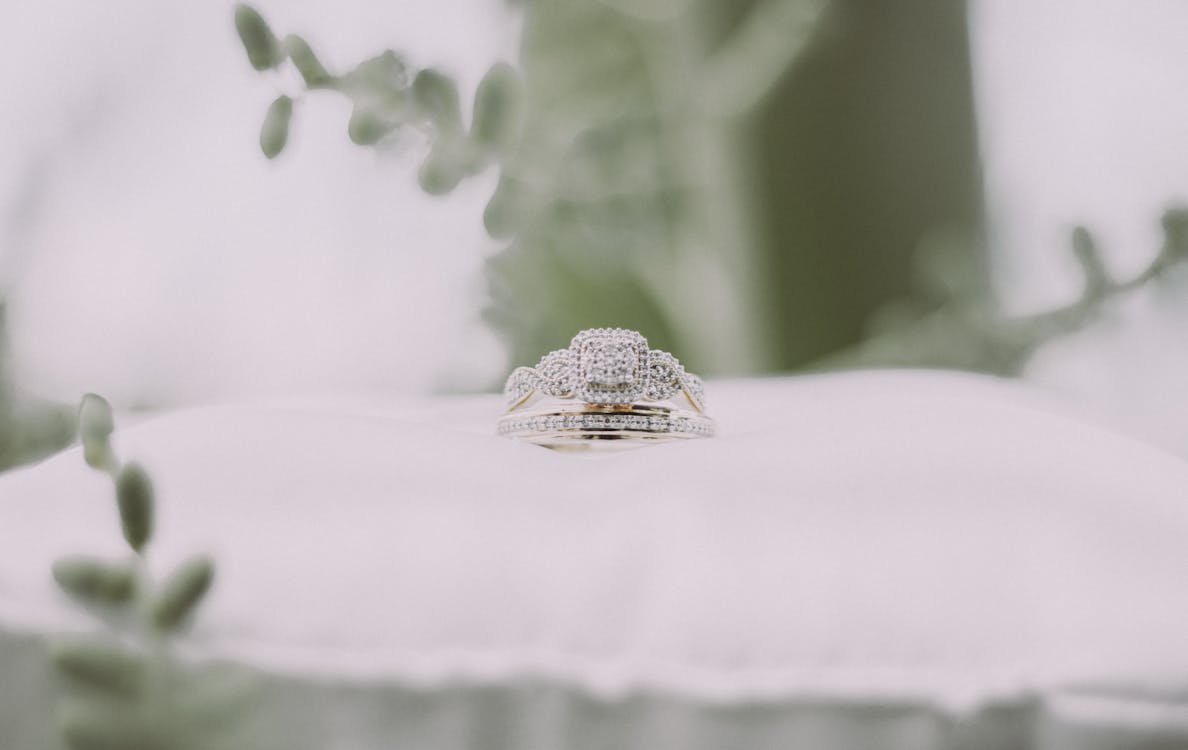 If you take one hundred different people who love jewelry, the amazing thing is that they might all have a completely different and unique sense of personal style. You should take the time to look at your partner and understand their aesthetic. Are they dainty? Are they classic? Do they lean toward a more minimalist or masculine style? All of these factors are important when considering custom jewelry for a Valentine's Day gift.
Think about the kind of precious metals that you notice them wearing more often than others. If you can see that they favor rose gold or sterling silver, it makes sense to find a piece that fits in well with the overall look of their jewelry box.
Another easy way to target personality is to opt for something like a birthstone necklace that features its zodiac gemstone. Even if your partner doesn't necessarily buy into the beliefs of astrology, connecting their gift to their birthstone is still a pretty and visually pleasing way to make their jewelry more meaningful.
Custom Jewelry Is Much More Memorable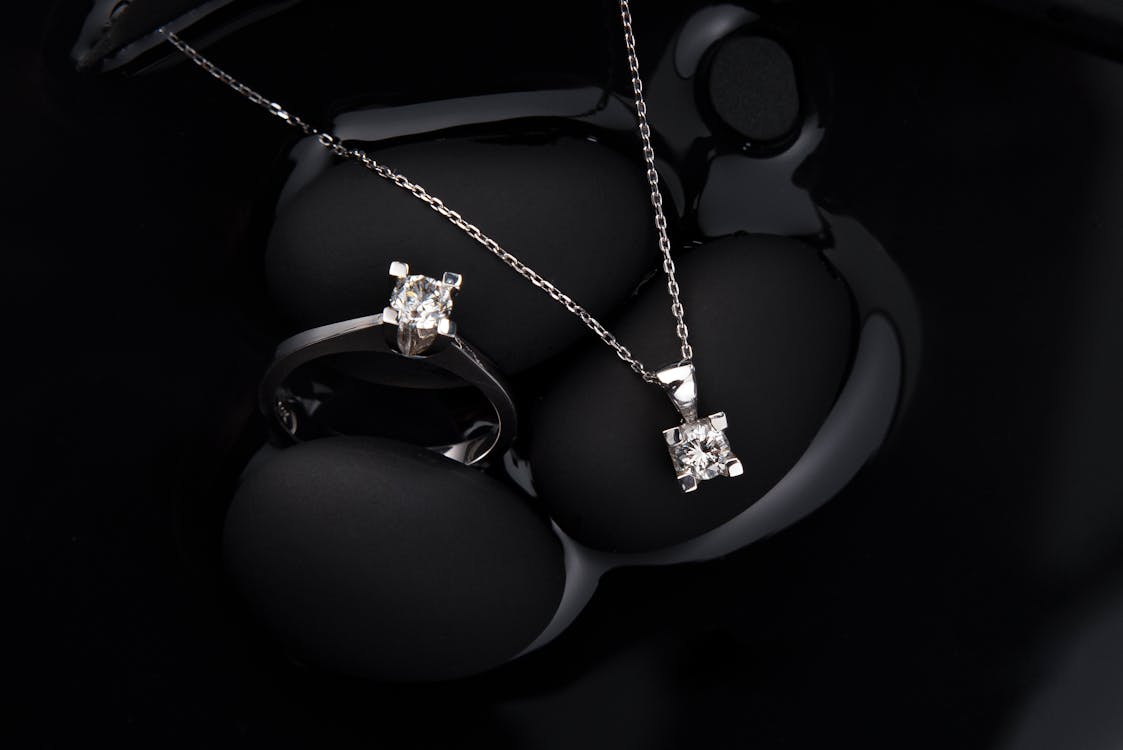 Custom pieces of jewelry prove to be much more memorable over time!
Sure, there are plenty of iconic pieces that people share among their collections all over the world, but it is the unique and interesting pieces that stand the test of time to be used in outfits to make them more 'you' over the years.
It also tends to be more impressive custom pieces that are turned into heirlooms within a family, to be passed down through the generations. If you like the idea of your gift living on the way past the lifetime of you and your significant other, then choose something really special and completely custom.
Don't Be Scared To Choose Traditional Designs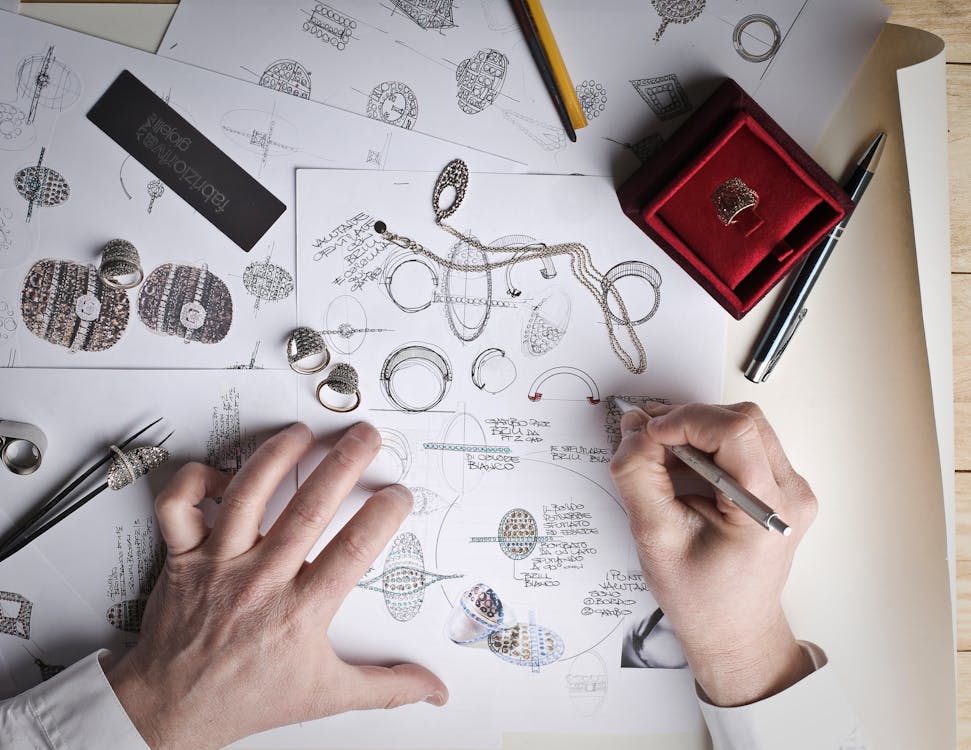 The classic associations with Valentine's Day are always going to be jewelry designs that feature things like love hearts, and if that is the kind of thing that you want to give, and that it is the kind of thing that your partner is going to like, then go for it!
Some of the classic items are things like heart necklaces, heart pendants, and charm bracelets, and you can always add a further personal touch by choosing something like a name necklace. Names and initials are always a simple way to make a custom gift.
Go All Out If You Are Popping The Question!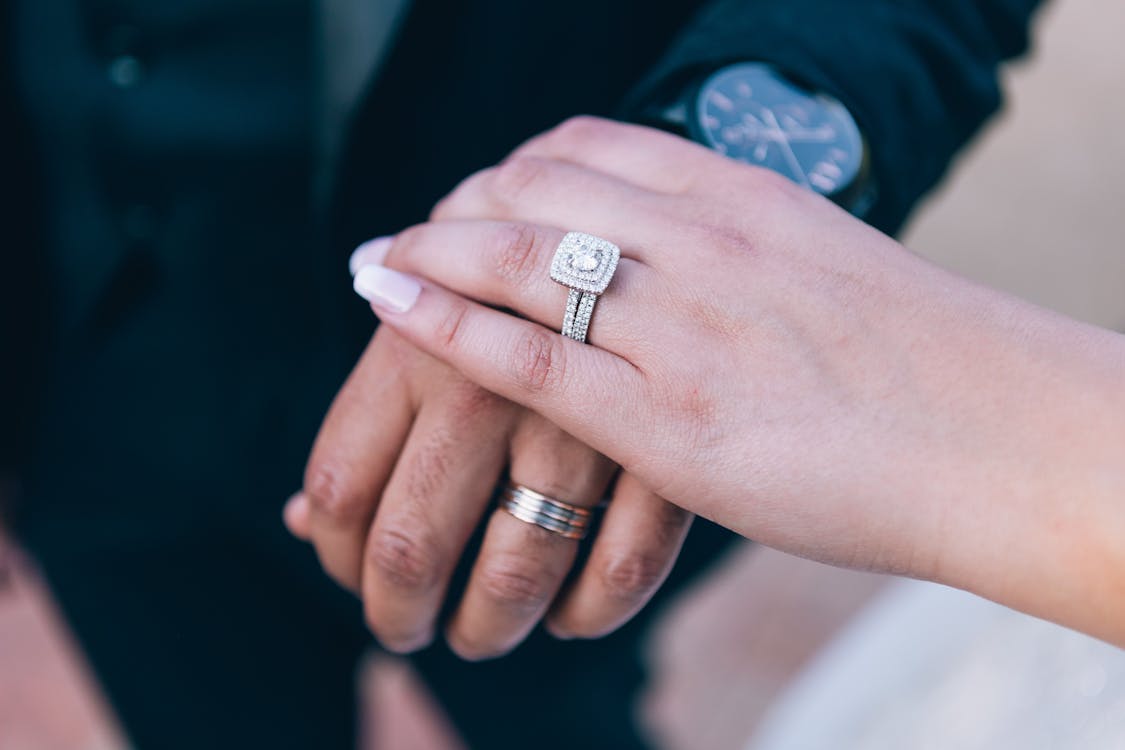 Of course, we can't forget that Valentine's Day is one of the most popular days of the year for people getting down on one knee to pop the biggest question of their life!
If you are planning on being brave and proposing to your partner on Valentine's Day, then there are lots of personal touches that you can add to the engagement ring.
With such an important piece of jewelry in mind, we don't always recommend planning this kind of piece completely behind the back of your partner; they are the one who is going to be wearing it forever after all! The best compromise when it comes to planning a proposal is to discuss it openly with your partner so as not to completely catch them off, guard. This will give you hints as to what kind of ring they would like, and you can still keep all of the fine details of the actual proposal to yourself!
Design your Own Custom Piece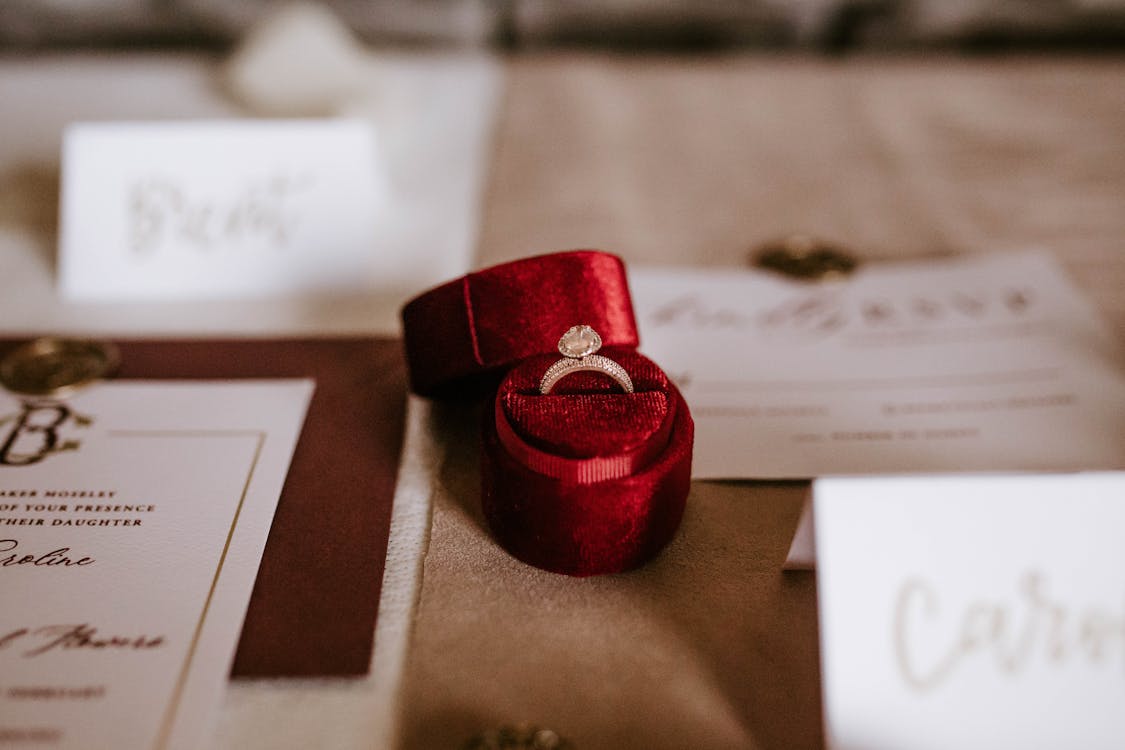 This sounds like a very daunting task but all you need is an idea or an inspiration. Some high-class high-street jewelers offer a custom service.
Whether you have a whole design in mind or just a vision, you can work with a professional team who will bring your idea to life. You are involved in the process from start to finish to ensure you receive a piece you are proud to present to your Valentine.
Custom Service at Diamond and Design
For all of your Valentine's Day custom jewelry needs, look no further than Diamond And Design. Visit our store at 4505 Chino Hills Pkwy #C, to meet with our design team.
We are certain that we can help you impress your partner this February 14th. We look forward to being able to provide the gift that cements your love and relationship even further.